Celebrate International Women's Day with us! – Sunday, 8 March
March 5, 2020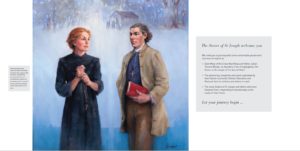 Mary MacKilllop is a woman for all Australians! And what better way to mark this year's International Women's Day than by making a visit to the Mary MacKillop Museum?
It's not a place just for Catholics! You could call Mary one of South Australia's earliest and most successful female entrepreneurs. She was a founder of our education system. She fought for the poor and disadvantaged and stood up to male authority. And she was followed by hundreds of doughty women who've run schools and welfare institutions across Australia and New Zealand and in other countries since a humble beginning in 1866. It's one of our great export success stories!
Come and visit Adelaide's newest museum on Sunday, 8 March and honour her and all great women. It's all happening at 19 Phillips St Kensington and we're open from 10am till 4pm.
Discounted entry fee plus free coffee and tea for all visitors!
You're invited!