Woman at the Well – Reflection Day
August 17, 2020 12:00 am - October 10, 2020 12:00 am
During this day through Word, song, poetry and image we will explore the encounter between Jesus and this woman and will ourselves be invited to walk into this Gospel story and to encounter Jesus.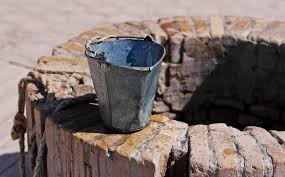 The Gospel of John is remarkable in the prominence it gives to encounters between Jesus and women, both in the frequency with which these stories occur and in their theological importance.
As the Samaritan woman talks with Jesus (John 4:1-42), the well echoes with her own story, both spoken and unspoken. The tale of her entire life resonates in the space between her and Jesus, and in the knowing that passes both ways.
Saturday October 10th, 2020
Facilitator: Val DeBrenni
Bethany Centre – 4 High Street, Kensington (Please note: street parking only)
9.00am – 4.00 pm
Cost: Full: $45; Concession $35
BYO Lunch
Registration essential: by Friday, 2 October
Enquiries and registration: see contact details below
This day is suitable for ALL adults. It is also approved by CESA as a System Accredited Module for teachers, requiring the submission of a 1500 word reflection paper