Honouring our Saint on Sacred Ground
August 18, 2020
Like so many other elements of this year of the Covid pandemic, Mary MacKillop's 2020 Feast Day celebrations at Kensington will live on in our memories!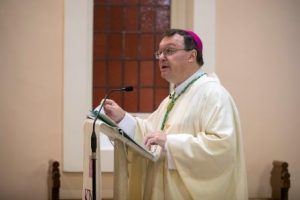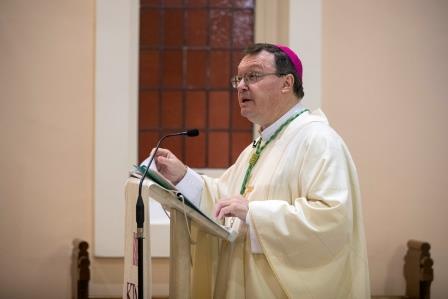 Because of Covid-Safe restrictions, our Kensington Chapel, which is usually packed to overflowing  on 8 August each year, could only accommodate a limited number of people, all of whom had to pre-register and check-in on the day. However, thanks to generous support from the Catholic Archdiocese of Adelaide, which organised the live-streaming of our Feast Day Mass, we were able to  joyfully celebrate with a smallish group of Sisters, friends and colleagues, and be united in spirit and prayer with many others – from across Australia and beyond.
We were delighted to welcome our new Archbishop, Patrick O'Regan on his first visit to this sacred site, where Mary MacKillop lived for eleven very challenging years, from 1872 to 1883, and grateful that he made the time to meet those present for the celebration over morning tea and also to visit Mary MacKIllop Museum.
Click here for The Southern Cross magazine report
If you missed the celebration, and would like to view it on Youtube, click here.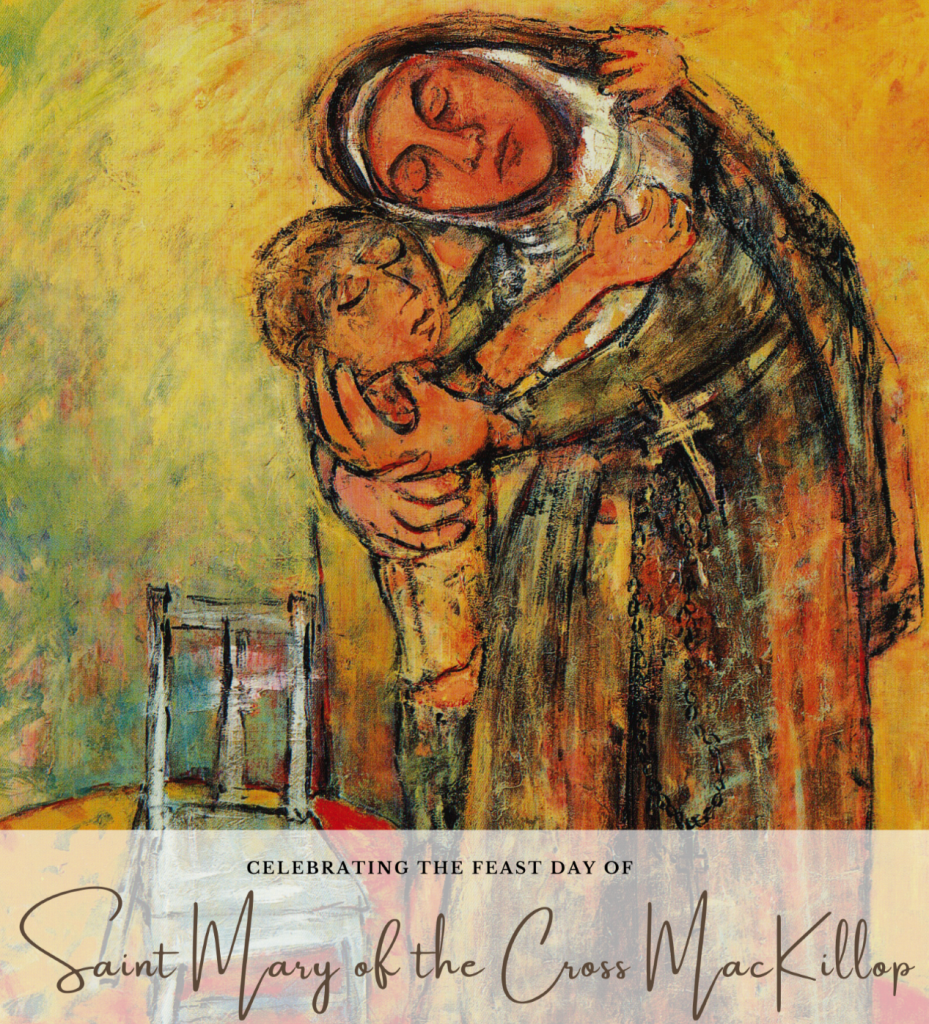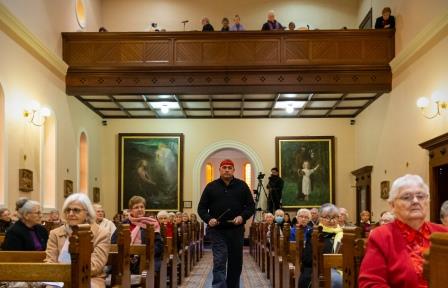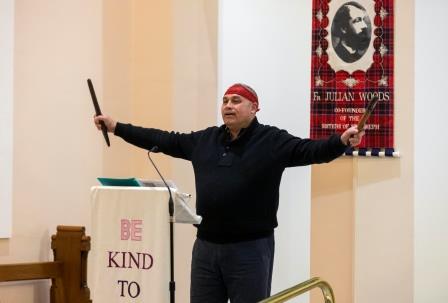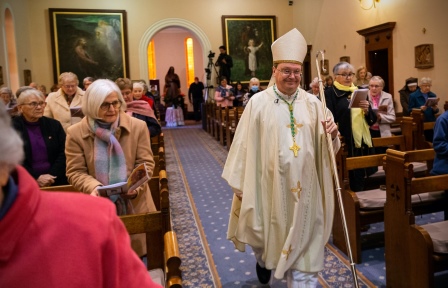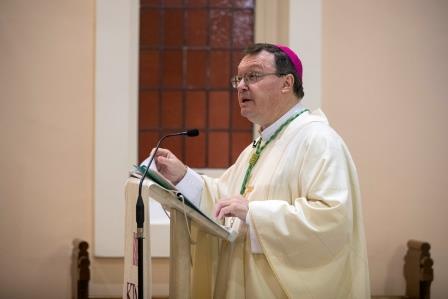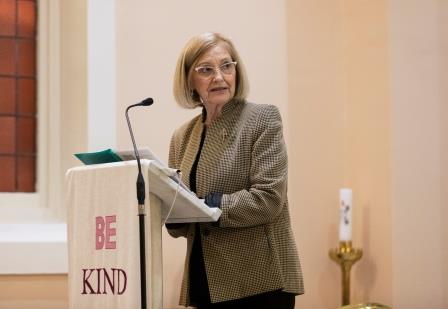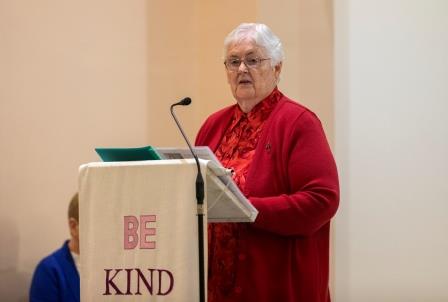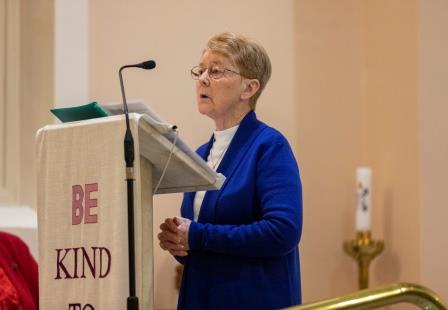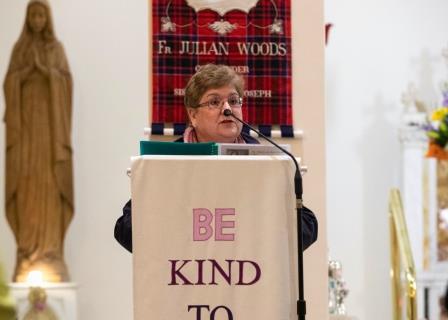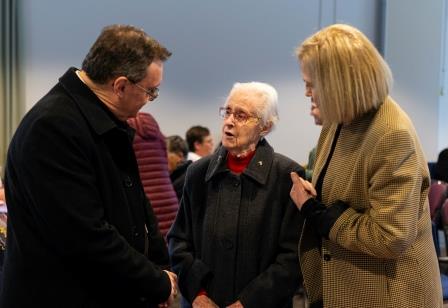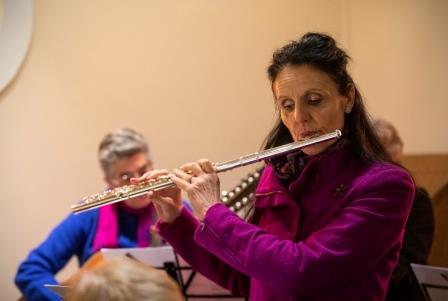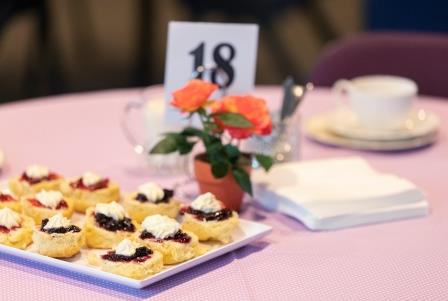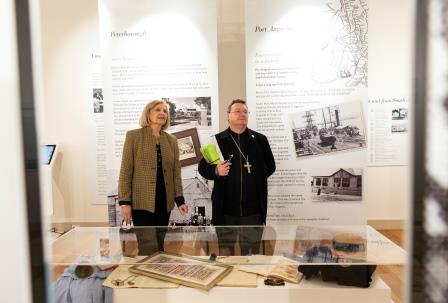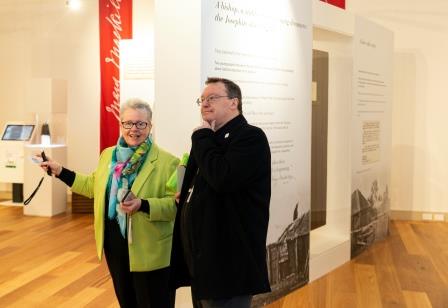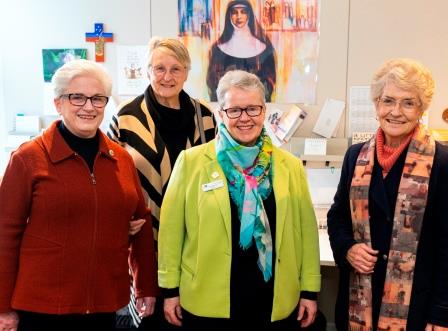 Images:
Painting: 'Nothing could come between her and the love of a child' – John Maitland  c Trustees of the Sisters of Saint Joseph
Photos: Courtesy of The Southern Cross –  photographer: Ben McMahon