Mary MacKillop Walk – 1st Birthday
May 5, 2022
Day 1 of the SA History Festival was great!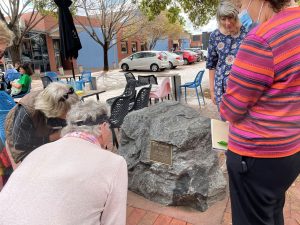 Perfect weather on 1 May drew 26 history buffs who came here for a guide-led Mary MacKillop Walk round Kensington-Norwood. When they returned, we celebrated the first birthday of the launch of the Walk with the cutting of the birthday cake and refreshments. Feedback from the walkers has been really positive!  Here's what one has written:
… My daughter and I enjoyed it very much and the beautiful weather was an added blessing.  Really nice to see some of the lovely places that commemorate Mary MacKillop.  We had very knowledgeable guides who were thoughtful and considerate too … We also liked the little booklet which is a very attractive souvenir … we both thought the size is ideal.  It can be read easily and slipped into a pocket or bag with little effort. It is perfect so we hope you do not change it. We also enjoyed the coffee and cake supplied. It was a very pleasant morning and we will recommend the walk to others.
Our guides did us proud, managing their biggest-ever groups with aplomb!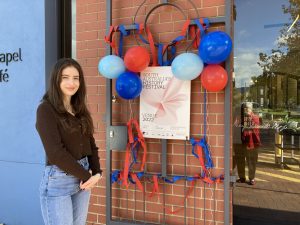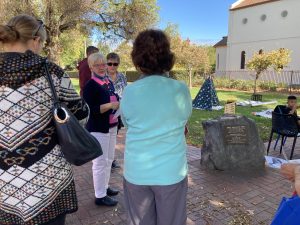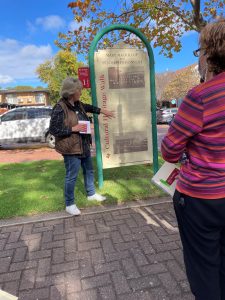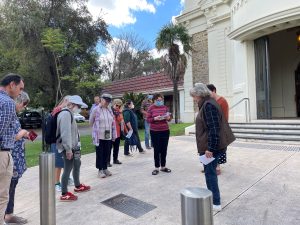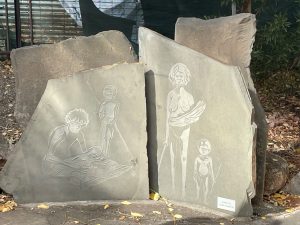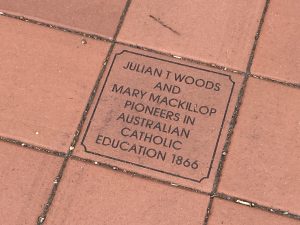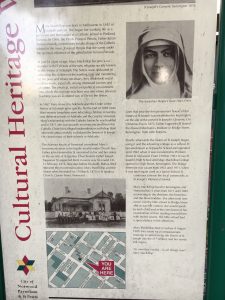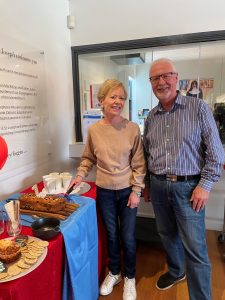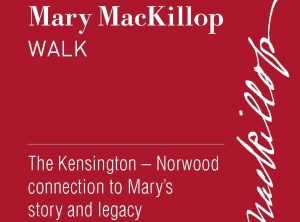 Sunday, 22 May is our next big History Festival Event. Registration is essential. For details,
click here.