'The Vision' Jigsaw – 1000 Pieces
$60.00 (incl GST)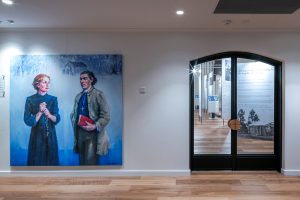 Jigsaw: 1000 Pieces.   'The Vision',  the youthful Mary MacKillop and Julian Tenison Woods, by artist Jan Williamson.  This beautiful portrait, a reproduction of the original commissioned by the Sisters of Saint Joseph for their Sesquicentenary in 2016, features prominently in the foyer of Adelaide's Mary MacKillop Museum.
Also available as follows:
260 Pieces: for Middle to Senior Primary classes – $35.00
108 Pieces: for Junior Primary classes – $35.00
These are listed separately in our online shop catalogue. Please order separately.