Ready for 2024
November 7, 2023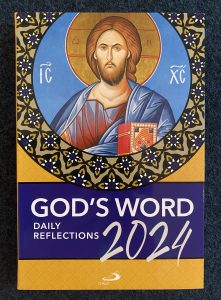 God's Word 2024 is in stock in our Gift Shop now!
Designed to help you keep the Word of God close to your heart in your daily life.
Each day features scripture readings, accompanied by an inspiring reflection by an Australasian spiritual writer, with room to write your own notes. The text features Liturgical information, with appropriate colour coding for each of the Church Seasons. Bound in a sturdy, flexible cover this book is ideal for daily use.