'The Vision' Jigsaw – 108 Pieces
$35.00 (incl GST)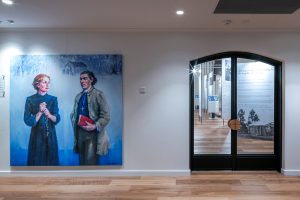 Jigsaw: 108 Pieces.   'The Vision',  the youthful Mary MacKillop and Julian Tenison Woods, by artist Jan Williamson.  This beautiful portrait, a reproduction of the original commissioned by the Sisters of Saint Joseph for their Sesquicentenary in 2016, features prominently in the foyer of Adelaide's Mary MacKillop Museum.
Suitable for younger children.
Also available as follows:
1000 Pieces – $60.00
260 Pieces: for Primary school students – $35.00
These are listed separately in our online shop catalogue. Please order each size separately.