Gift Shop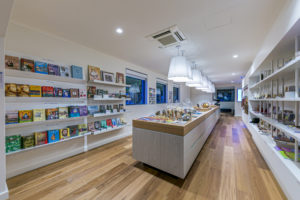 Discover a comprehensive range of books and memorabilia to inspire, reflect and pray with – take home treasures and unique gifts.
The Gift Shop is open to the general public during the Museum's opening hours: Tuesday to Sunday, 10.00am to 4.00pm.
Come and purchase gifts in the lead up to Easter. Open the week prior to Easter, closed Good Friday.
A new café will soon be opened – located in a peaceful setting that adjoins the reflective convent gardens and takes in Mary MacKillop Park.