St Joseph's Chapel
Mary MacKillop's much-loved place of prayer: a place of pilgrimage, prayer and peace for people of all backgrounds.
Come … breathe in Mary's spirit … pray where she prayed so often … experience an inner peace.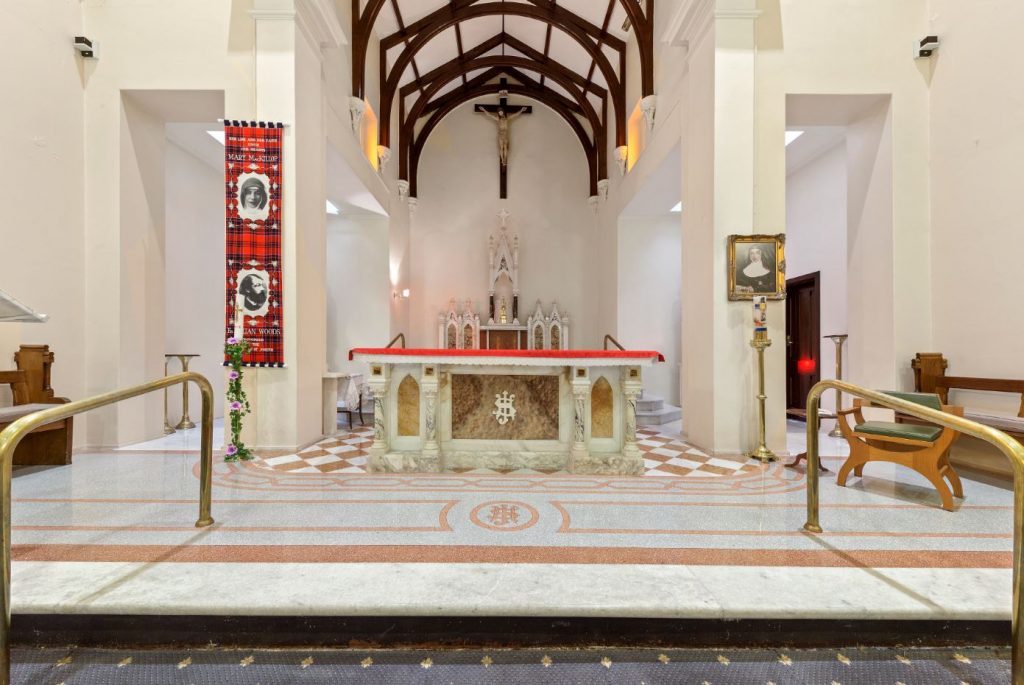 You may wish to write your intentions in a special prayer book so that others can pray for your needs too.
To explore the history and development of St Joseph's Chapel download the Information Brochure
For information about possible use of St Joseph's Chapel: Phone: 8130 5900  Email: infosa@sosj.org.au
Please note: Currently, Covid-safe conditions apply to all visitors to St Joseph's Chapel.  We ask you, please,  to check-in via QR code or signing, maintain social distancing, and stay within the designated area.