St Joseph's Chapel
Mary MacKillop's much-loved place of prayer: a place of pilgrimage, prayer and peace for people of all backgrounds.
Come … breathe in Mary's spirit … pray where she prayed so often … experience an inner peace.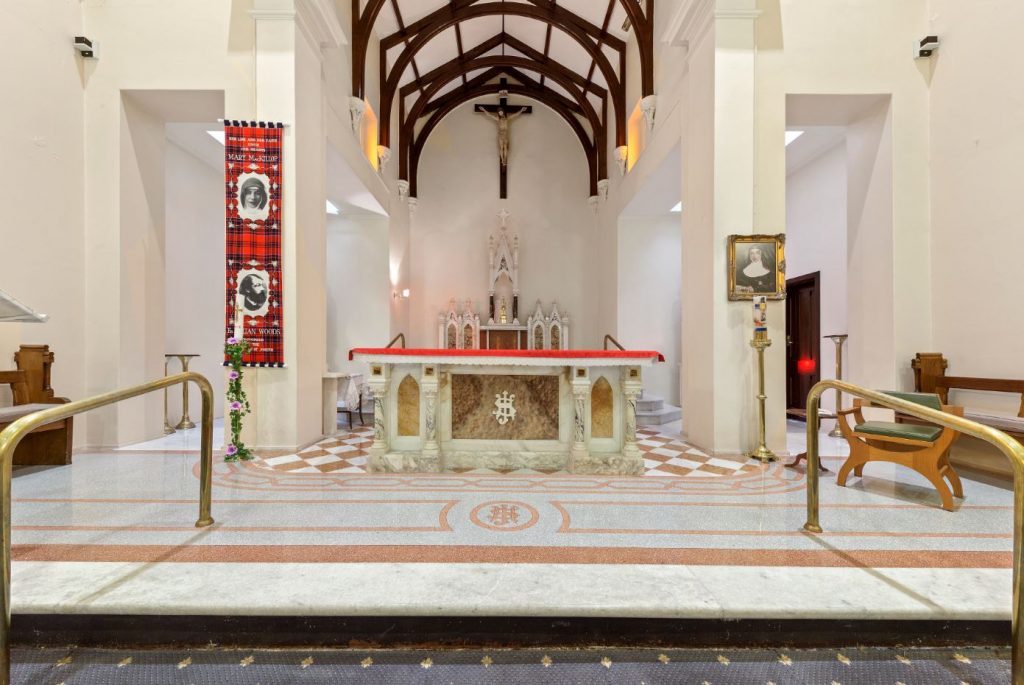 You may wish to write your intentions in a special prayer book so that others can pray for your needs too.
The chapel is open every day between 10.00am and 4.00pm.
Entry is via the back door along the driveway near the Mary MacKIllop Memorial Rose Garden.
To explore the history and development of St Joseph's Chapel download the Information Brochure
For information about possible use of St Joseph's Chapel: Phone: 08 8130 5900 during business hours,  or  Email: infosa@sosj.org.au
The Staff and Volunteers of Mary MacKillop Precinct are committed to the Safeguarding of Children and Vulnerable Adults and to providing a Safe Environment for all.