Our Precinct Programme for August 2019
August 2, 2019 12:00 am - August 31, 2019 12:00 am
If you're going to be in Adelaide during August, come and join see us and our transforming Precinct!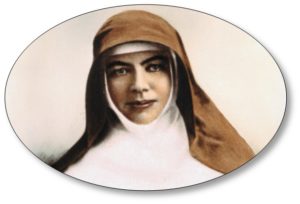 This year on the 8th August we remember 110th anniversary of Mary MacKillop's  death. We come together to celebrate her life and legacy – here, on the land she lived for so many years.
By the end of the year, we will get to experience and share in Mary's legacy when the redeveloped Mary MacKillop Museum will finally be opened.
Come and enjoy this day with us, and see for yourself the Museum transforming. Look for the big blue building!
Click here for the printable August Programme: PDF
For enquiries and all bookings: Phone: 08 8130 5900 or email: infosa@sosj.org.au
Everyone is welcome at the Precinct!