Remembering and praying with St Mary MacKillop
September 8, 2018 10:30 am - September 8, 2018 11:30 am
All are welcome to join us in honouring St Mary MacKillop on the 8th of the month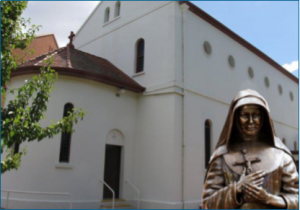 We celebrate Mass in Mary's much loved place of prayer, St Joseph's Chapel, Kensington.
 When: Saturday, September 8
 Where: St Joseph's Chapel, 4 High Street, Kensington. Street parking only!
Followed by for morning tea, coffee and a chat in the Bethany Centre.
 10.30am: Monthly Mass
 5.45pm: Reflection Time with Catherine Clark rsj       
An opportunity to gain a deeper knowledge of the early Josephite story, and, in the light of this, to pray with others about our life and world today.