Mary MacKillop Museum
Adelaide's Newest Museum is open again!
We are very happy to announce that, after almost 3 months of Covid-closure, Mary MacKillop Museum is again welcoming visitors!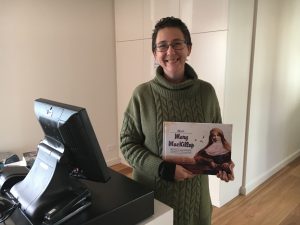 Come and join us for a tour ! The museum offers an interactive, 'hands-on' experience – using audio and visual storytelling  to engage and inspire the young and not-so-young. It also includes a beautiful souvenir shop, with gifts for special occasions, and you'll soon be able to enjoy refreshments in the brand-new cafe. Opening date to be announced soon!
Our opening hours have reverted to the 'old normal' of  6 days per week (Tuesday to Sunday), from 10.00a.m. to 4.00p.m.
At present we are limited to 20 visitors in the Museum at any one time, so, obviously, this precludes bookings for larger groups, but individuals and smaller groups are most welcome.  Please note that Bethany Centre and St Joseph's Chapel remain closed until further notice.  This means that there will be no '8th of the Month Mass' for July.  Who knows what August will bring!  Watch this space!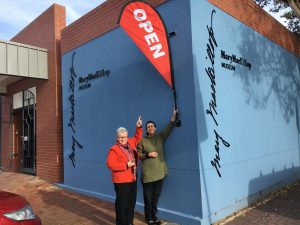 We look forward to having many people visit this special place of discovery and inspiration in the coming weeks. It's a warm, welcoming place to be on a cold winter's day!  You might like to watch this 2-minute virtual tour  Mary MacKillop Museum.  We hope that this will give you a taste for 'the more'!
Keep in touch with us us on our Mary MacKillop Precinct Facebook page.
Tuesday to Sunday, 10.00am – 4.00pm. Closed: Mondays and between Christmas and New Year.
Click here to make an enquiry to book a tour
Educational Resources
We have a goldmine of educational resources, including video clips, podcasts, activities, lesson plans, stories, etc for teachers and students!  click here 
Friends of Mary MacKillop Museum
Why not become a friend of Mary MacKillop Museum? Lots of benefits for  both Life and Annual Friends!