Welcome
Mary MacKillop Museum
In 2016 we celebrated the Sesquicentenary of the foundation of the Sisters of Saint Joseph. To mark this milestone, a big redevelopment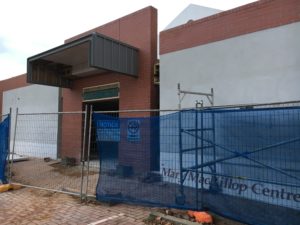 project was launched.
Our new look Mary MacKillop Museum promises to be a reflective and inspirational experience that tells the inspirational story of Mary MacKillop, Julian Tenison Woods and Josephites past and present. We hope it will welcome and engage people of all ages, cultures and beliefs. The new book and gift shop will offer visitors an opportunity to browse and discover meaningful mementoes of their visit and then relax in our cafe.
Read about our Vision and view the plans for our redeveloped Mary MacKillop Museum Adelaide and local Walking Trail.
It has been a long time in the planning but we are now in the Construction Phase. This will take about 7 months, and the interior installation/set-up period could be 6-8 weeks. Sounds a long time, but … it will be well worth the wait.
We can now say with confidence that the new-look Museum and brand new cafe looking out onto Mary MacKillop Park will be reopened before the end of 2019!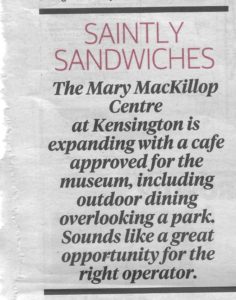 Stay in touch here and on Facebook and Instagram for updates. Be the first to know when the doors will re-open! As you can see from the photos*, that's a little way off yet!
Watch this space!
*Top photo: our new cafe under construction
*Bottom photo: the new-look entrance to Mary MacKillop Museum Adelaide (St Joseph's Chapel in background)

Friends of Mary MacKillop Museum
Why not become a friend of Mary MacKillop Museum? Lots of benefits for Life and Annual Friends!