Mary MacKillop Museum
Mary MacKillop Museum: a Place and a Story to Touch Your heart
Come and join us for a tour!
The award-winning museum offers an interactive, 'hands-on' experience – using audio and visual storytelling  to engage and inspire the young and not-so-young.

It also includes a beautiful souvenir shop, with gifts for special occasions, and you can also enjoy refreshments at the adjoining High Street Cafe. 
We look forward to your visit to this special place of discovery and inspiration. You will receive a warm welcome from our volunteers.
You might like to watch this 4-minute virtual tour Mary MacKillop Museum.  We hope that this will give you a taste for 'the more'!
Bookings for for individuals, small and large groups are welcome!
Click here for adult group information and  booking form
Click here for schools' booking information and booking form
COVID-safe systems are in place.
Keep in touch with us us on our Mary MacKillop Precinct Facebook page.
Museum Opening Times
Tuesday to Sunday, 10.00am – 4.00pm. Closed: Mondays. 
Click here to make an enquiry or book a guided walking tour
High Street Cafe: 
Check here for opening times
Educational Resources for Teachers
We have a goldmine of educational resources, including video clips, podcasts, activities, lesson plans, stories, etc for teachers and students!  click here 
Friends of Mary MacKillop Museum
Why not become a friend of Mary MacKillop Museum? Lots of benefits for both Life and Annual Friends!     Download Friends Brochure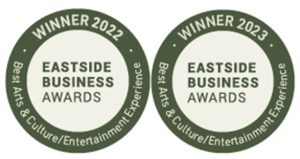 The Staff and Volunteers of Mary MacKillop Precinct are committed to the Safeguarding of Children and Vulnerable Adults and to providing a Safe Environment for all.  We have a zero tolerance of child abuse or the abuse of vulnerable adults.
All Mary MacKillop Precinct personnel involved in the provision of services to children have been screened in accordance with the Child Safety (Prohibited Persons) Act 2016 (SA) and all Government directives and policy relating to the protection of children.